Finally, starting this post...sorry
First, her new bag. It is a Fluerville...I was afraid she wouldn't like it because I didn't ask before I bought it...but, she loves it. I have a Fluerville Diaper Bag and love it...so, when this was over 1/2 off on Amazon...I had to grab it.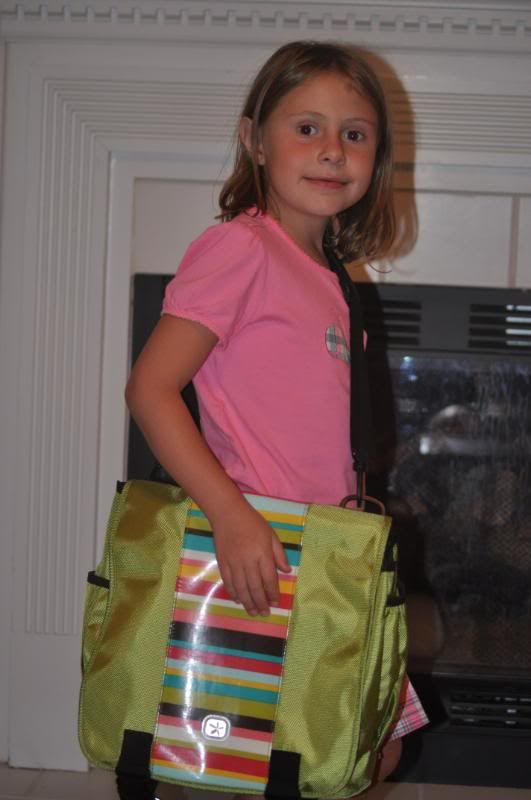 It converts to a backpack.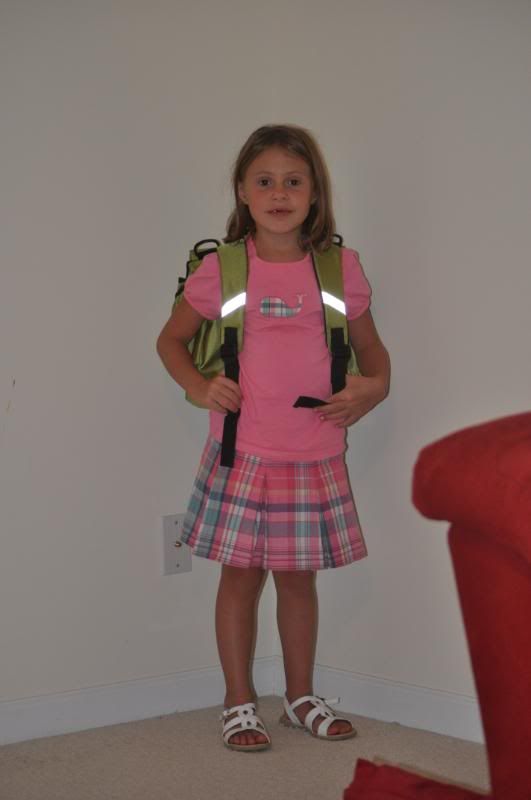 Ignore the messy hair...this was after a swim party...
On to the clothes...
This is from Gymborees I Love Soccer Line
She loves this...
I've ordered a custom bow for the outfit...not sure on shoes yet. (There are a pair of white and silver Puma's I have my eye on)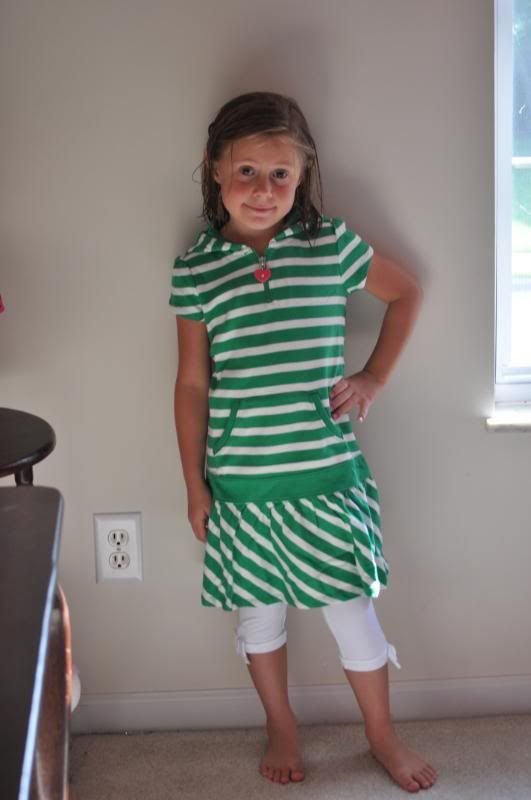 This is from Crazy 8....ignore wet hair--just out of the shower look--
I think this so super cute...
I think we will do pink chucks with it... (which we don't have right now)
This is from Gap...from last spring...it was big then...was trying it on...it does fit some better but is still big...we will do with our navy chucks and a navy bow
We also have a pink top with pink and off white striped leggings
A green top and pink polka dot leggings just like this set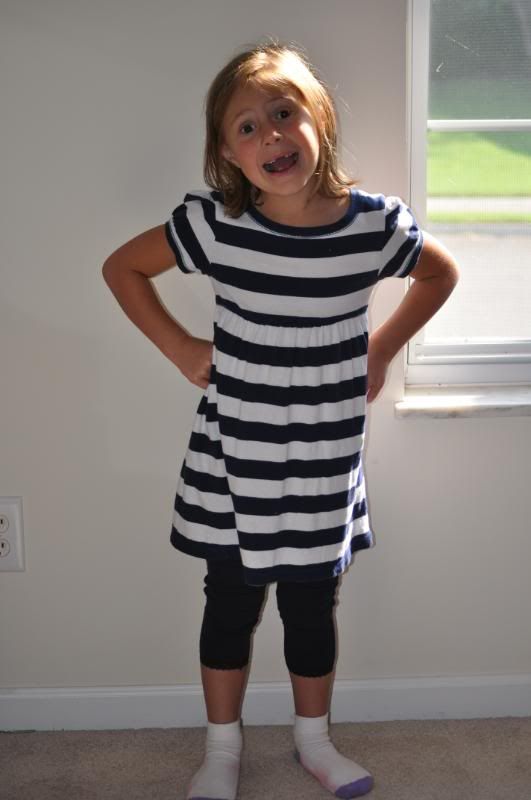 Next up...Naartjie...Love the outfit...but, the shoes don't match...and don't know what to do about a hair accessory...maybe we will just do a braid to the side with puple bands...
Red Chucks and a red bow